Salesforce is Transforming the Insurance Business
See how you can leverage the Salesforce platform for Insurance to easily engage with customers when they need you most. Many insurance carriers struggle to deliver on even basic digital experiences, with legacy applications posing the most common obstacle to digital transformation. With Salesforce Financial Services Cloud, Salesforce provides the platform that allows insurers to overcome legacy constraints and transform their businesses.
See how Reps and agents can turn proactive alerts into new leads with one click, and access rich customer profiles that show claims, policies and life events.
Omni Channel integration, you can delight customers with great customer service and insights gathered from all channels including social, email, web and phone — all integrated directly in Salesforce.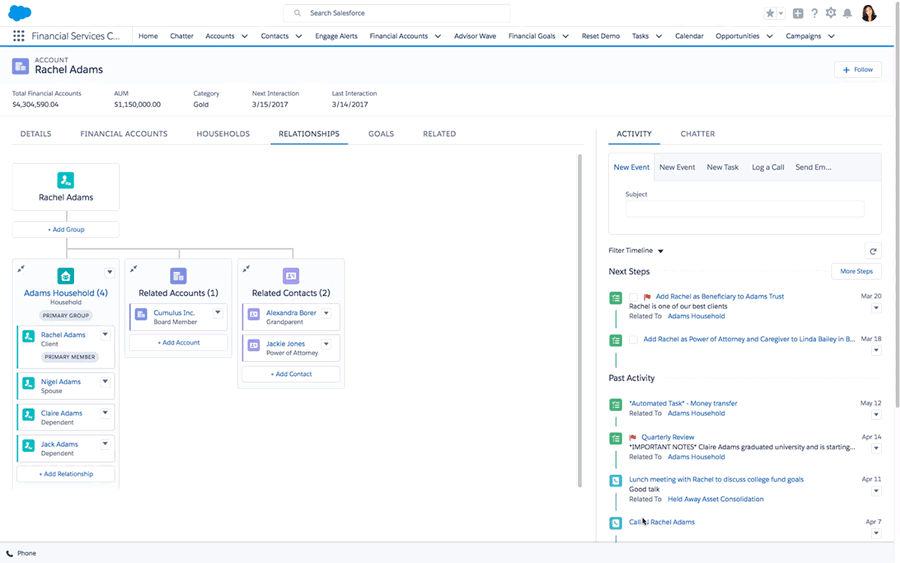 Explore Salesforce for Financial Services