Salesforce is Transforming Wealth Management
Salesforce Financial Services Cloud can help your Wealth Management advisors enhance client relationships. With the help of EMS Consulting as your implementation partner, we can integrate Financial Services Cloud with your portfolio management and financial planning applications. Financial Services Cloud can provide more visibility into existing household opportunities and help you get a holistic view of managed and held-away assets.
Salesforce and EMS Consulting can also help you:
Deliver customer experiences that drive client loyalty.
Help manage compliance with access to secure client and household profiles.
Access all of your client data in one central location so you can spend less time on administrative tasks, and more time focusing on client relationships.
Integrate Marketing Cloud with Financial Services Cloud providing the opportunity to seamlessly access complete customer data.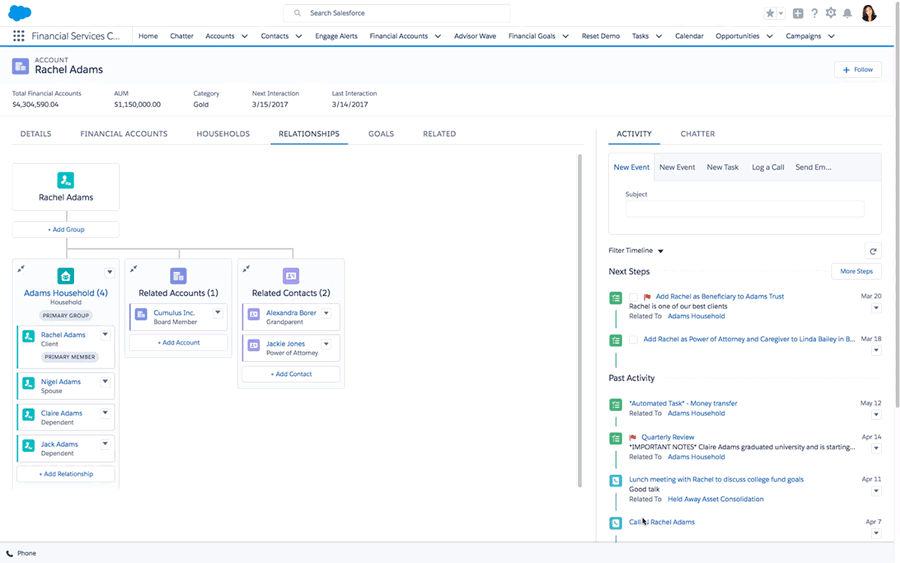 Explore Salesforce for Financial Services